You love sex dolls? You're definitely not alone!
Right now around 40% of people around the the world believe that one day sex dolls could replace a real man or woman in a relationship. For many people it's already a reality even now. Each year more and more sex dolls are being sold and the numbers will probably rise. Factories complain that they can't keep up with all the orders even if each year there is at least one new company producing these beautiful creations.
Most of sex dolls are being produced in China under such names like WM, YL, ORdoll, Irontech or JY and so on… Asia is actually a very good market for dolls. One in 10 men in Japan had sex with a love doll!
The biggest "Fanbase" of love dolls are definitely men and only 1% of all the orders are male dolls. Female dolls are most popular and they make for 99% of all orders. Why is it that women are not such huge fans of love dolls? Experts believe that there are a couple of reasons behind this. Women usually search for affection, conversations and it's easier for them to meet new people. Another really realistic reason is that they aren't strong enough to handle a heavy sex doll and would struggle to use it properly.
A lot of men will lie that they never want to have sex with a love doll, but the reality is that most would definitely use the ocassion if they only could…
What about a myth that only unattractive men order sex dolls? Eric Wu, the owner of YLdolls told us that he meet some of his clients face to face. "Most of them were actually very good looking and charming people. I think that some of them got badly hurt by women, are shy or simply want to enjoy sex without being afraid of getting an STD". Wu also said that many men want to try sex with women that are "out of this world" and have longer legs, more round ass or a special kind of boobs… Someone they could never get in real life. Love dolls can give it to them.
Conclusion: You love your love doll and someone puts you down? Don't listen to them! It's perfectly normal these days.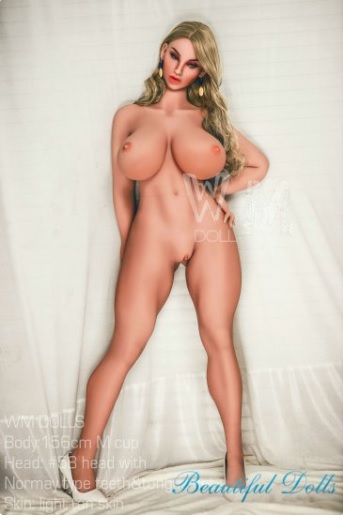 Warning
: Use of undefined constant rand - assumed 'rand' (this will throw an Error in a future version of PHP) in
/www/wwwroot/blog.beautiful-dolls.com/wp-content/themes/softpress/single.php
on line
96
Related Posts
About Author